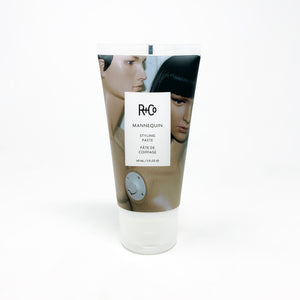 Sexy, messy and matte, MANNEQUIN is a natural-looking styling paste for volume, flexibility and shape.
PERFECT FOR: Looking like you just rolled out of bed but weren't asleep, not even for a second. Perfect for sultry supermodel hair.
BENEFITS:
Advanced Polymers, this complex creates body and volume, while reducing static.
Aloe Leaf Extract, found in Japan, this extract seals in moisture and smoothes the hair.
Ginger Root Extract, harvested in Hawaii, this extract protects and conditions hair.