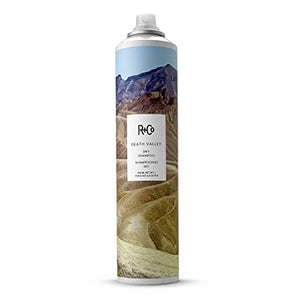 Liven it up with Death Valley, the quickest way to get volume and body into your hair. This dry shampoo absorbs extra oil and adds texture for an untamed look.
PERFECT FOR: Easy, big, messy Bardot (or Bon Jovi) hair
BENEFITS:
Rice Protein, sourced from Brazil, this protein moisturizes and improves hair's elasticity.
Vitamin E, rich in antioxidants, this ingredient strengthens and nourishes the hair, restoring luster and shine.
Silica, this ingredient removes and absorbs excess oil.
Pro-Vitamin B5, this conditioning agent thickens and builds volume.